Christmas Eve

A sentimental story of a young man who has lost the meaning of Christmas and ends up finding redemption in the eyes of a stranger.
Reindeer Wives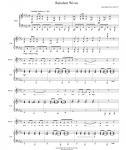 Adult comic Christmas song about the wives of Santa's reindeers gathering for the Christmas Eve sleigh launch. For two females and one male vocalist.
Santa, You're Still My Friend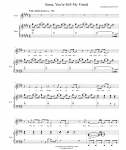 A comic children's Christmas song. A trio about writing letters to Santa Claus.

Updating…